Eston is proud to be hosting the 2018 Mosquito AA Tier 6 Provincial Championships!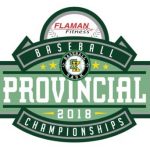 This weekend is sure to be a great time.
Outdoor concession stand will be setup for all games
Accumulating 50/50 to be drawn on Saturday evening
Come on out, watch some great baseball and cheer on your hometown Ramblers!
If you are interested in volunteering, contact Chris at 306-962-4460 or chris@eston.ca.
Schedule
POOL "A"

POOL "B"

Team 1 – Edam

Team 5 – Eston Ramblers

Team 2 – Lloydminster Twins

Team 6 – Leader Expos

Team 3 – Wilkie Outlaws

Team 7 – Macklin Lakers

Team 4 – Midwest Lakers
DATE

TIME

DIAMOND

VISITOR

HOME

Friday, July 20

10:00 AM

MANDATORY COACHES MEETING @ BALL PARK

Friday, July 20

12:00 PM

CP Energy/Reaburn Field

Eston Ramblers

Leader Expos

Friday, July 20

2:30 PM

CP Energy/Reaburn Field

Edam

Wilkie Outlaws

Friday, July 20

2:30 PM

Eston Sheet Metal

Lloydminster Twins

Midwest Lakers

Friday, July 20

5:15 PM

CP Energy/Reaburn Field

Opening Ceremonies

Friday, July 20

6:30 PM

CP Energy/Reaburn Field

Macklin Lakers

*Eston Ramblers

 
 
 
 
 
 
Saturday, July 21

9:00 AM

CP Energy/Reaburn Field

Midwest Lakers

Edam

Saturday, July 21

9:00 AM

Eston Sheet Metal

Wilkie Outlaws

Lloydminster Twins

Saturday, July 21

11:30 AM

CP Energy/Reaburn Field

Leader Expos

Macklin Lakers

Saturday, July 21

2:30 PM

CP Energy/Reaburn Field Game 8

**Lowest Seed

**2nd Lowest Seed

Saturday, July 21

***5:30 PM

CP Energy/Reaburn Field Game 9

Winner – Game 8

2nd Pool B

Saturday, July 21

5:30 PM

Eston Sheet Metal

Game 10

**3rd lowest seed

2nd Pool A
Sunday, July 22

****10:00 AM

CP Energy/Reaburn Field Game 11

Winner – Game 9

1st Pool A

Sunday, July 22

****10:00 AM

Eston Sheet Metal

Game 12

Winner – Game 10

1st Pool B

Sunday, July 22

1:30 PM

CP Energy/Reaburn Field

*****FINAL GAME

Winner Game 11 vs Winner Game 12