The Eston Lions Pool is located on the fairgrounds in the Town of Eston. The pool season is June to September each year. It is a 30 meter by 15 meter pool with a wall partially enclosing the shallow end.  The deep end has a 1 meter diving board and slide.
We are excited for our 2022 pool season! 
2022 Pool Passes
Pool passes may be purchased at the Eston Lions Pool (cash or cheque only) or the Town Office (all payment types).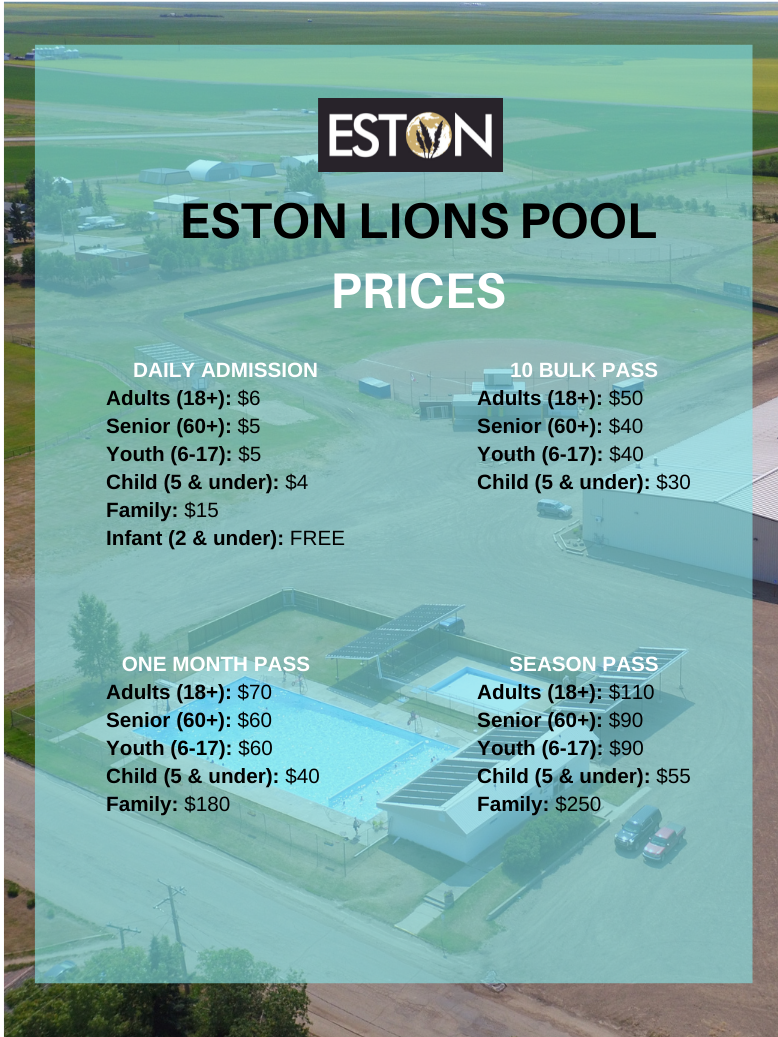 Summer 2022 Hours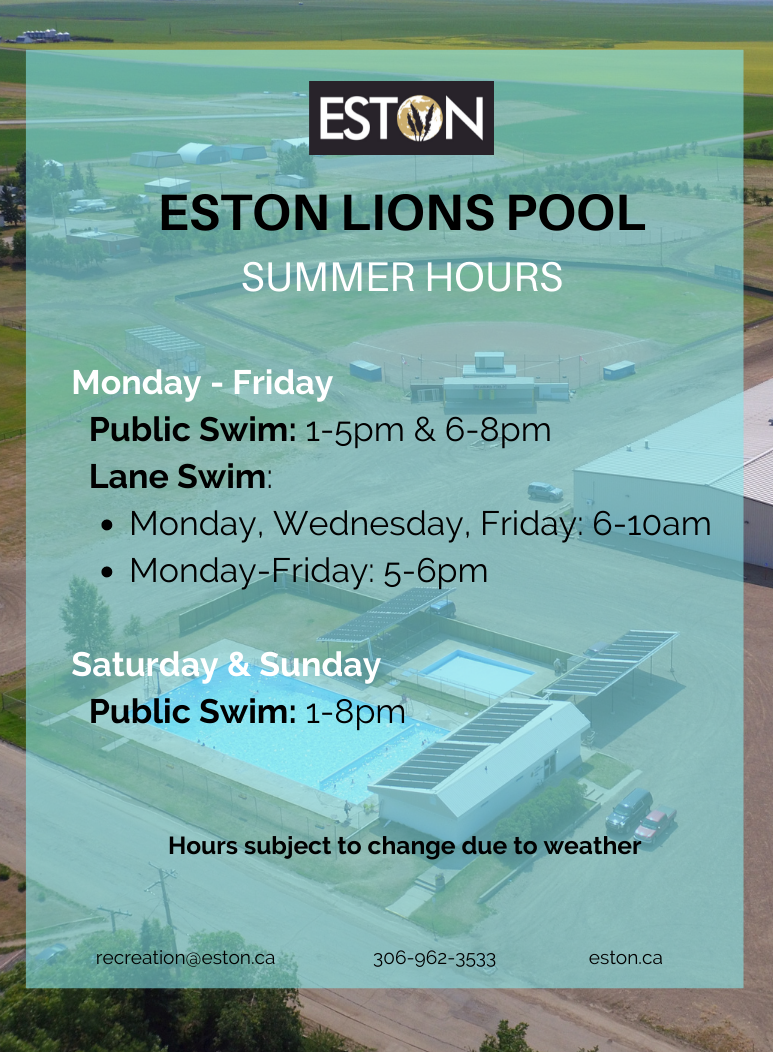 Swimming Lessons 
2022 After school Lessons: June 13 – June 23
2022 Summer Lessons: July 18 – July 28
Registration Deadline for Summer Lessons. : July 8, 2022
For information on swimming levels https://www.lifesavingsociety.sk.ca/programs/swim-for-life/
| | |
| --- | --- |
| Lifesaving Society Swimming Lessons | Prices |
| Parent and Tot | $35 |
| Preschool, Swimmer 1-6 | $55 |
| Rookie, Ranger, Star | $60 |
| Private (30min x 5 days) | $77 |
Eston Riverside Regional Park
The Eston Riverside Regional Park also offers a seasonal outdoor pool.
Drowning Prevention Week
Worldwide it is estimated that 360,000 drownings are the cause of death; a number the World Health Organization believes is underestimated. Did you know that drowning is the third leading cause of unintentional death worldwide? This risk increases for children, men, and people with increased access to water. The Lifesaving Society acknowledges the third week of July as National Drowning Prevention Week, keep an eye out for exciting activities this summer in line with this movement! Learn more about drowning reports and prevention here.