The Eston Wheatland Regional Library is located at 218 Main St in Eston. The Wheatland Regional website offers great resources including a large selection of books, magazines and other materials. Eston is linked to a province-wide network for the borrowing of books and other library materials. The library offers free computer use and internet service. The local genealogical society has a small library within the main library. Copies of the local newspaper are available on microfilm from 1917 to the present. The library can also be found on Facebook keep a lookout for their various events they have going on!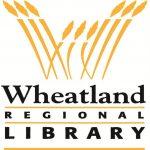 The Little Free Pantry
The Little Free Pantry is a self-service food pantry for those in need.  The pantry is located in the back of the Eston Wheatland Library and is available during regular library hours.
Donations must be shelf-stable and non-perishable.  There is no refrigerator or freezer.  Donation boxes can be found at the Library and Eston Central Plains Co-op.  Thank you for your support.